Nephrology is a branch of medicine that treats kidney conditions. Doctors who work in this field are called nephrologists. A nephrologist may have a team of medical providers who work with them including nurse practitioners or physician assistants. They are all trained in kidney care and work together to provide the best possible care.
Nephrology focuses on diseases and problems of the kidneys. Your kidneys are two organs about the size of your fists located in your abdomen, closer to the back than the stomach. The kidneys are responsible for balancing electrolytes (like salt and potassium) and working to filter unnecessary products from your blood. Your kidneys remove these products from your body in the form of urine.
Nephrologists may treat temporary medical conditions or long-term kidney disease. Most nephrologists are trained in internal medicine and then specialize with additional years of study in nephrology.
Examples of the kidney conditions that nephrologists treat include:
Glomerular disorders (problems with the kidney's blood vessels)

Tubular disorders (problems with the tubes that collect urine)

High blood pressure (hypertension)

Dialysis

Kidney failure

Kidney cancer

Chronic kidney disease

Kidney transplantation

Metabolic disorders and more
In most cases, you will be referred to a nephrologist by your primary health provider if he or she finds a problem. Care can range from simple diagnosis to major surgery, depending on the kidney condition that is present. If a kidney problem is recurring or very serious, you may have to see a nephrologist on a regular basis. Serious or recurring nephrology conditions include:
Repeated kidney infections

Sudden renal failure

High blood pressure that doesn't respond to medications

Stage 4 or 5 of chronic kidney disease

Repeated kidney stones

Blood or protein in the urine

Sudden or rapid decline in kidney function
The goal of nephrology care is to retain as much kidney function as possible. Your nephrologist may work with other healthcare providers like nutritionists, nurses or other medical specialists to create a kidney care plan that's right for you.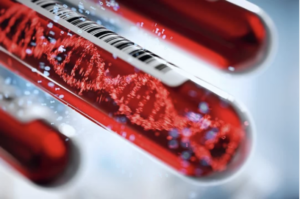 Lab blood work, otherwise known as a blood test, is an extremely effective diagnostic tool. Your blood carries nutrients and oxygen to the organs, and impurities are filtered out by the kidneys. By testing the levels of specific substances in your bloodstream, your doctor can diagnose a number of conditions.
Read More »